The future is here: eInvoicing
New Zealand and Australia are on the cusp of the transition to eInvoicing, the direct exchange of invoice data between suppliers and buyers financial systems.
Streamline's eInvoicing is the smart way for your business to adopt eInvoicing. It complies with trans-Tasman eInvoicing framework and was developed with New Zealand and Australian businesses in mind.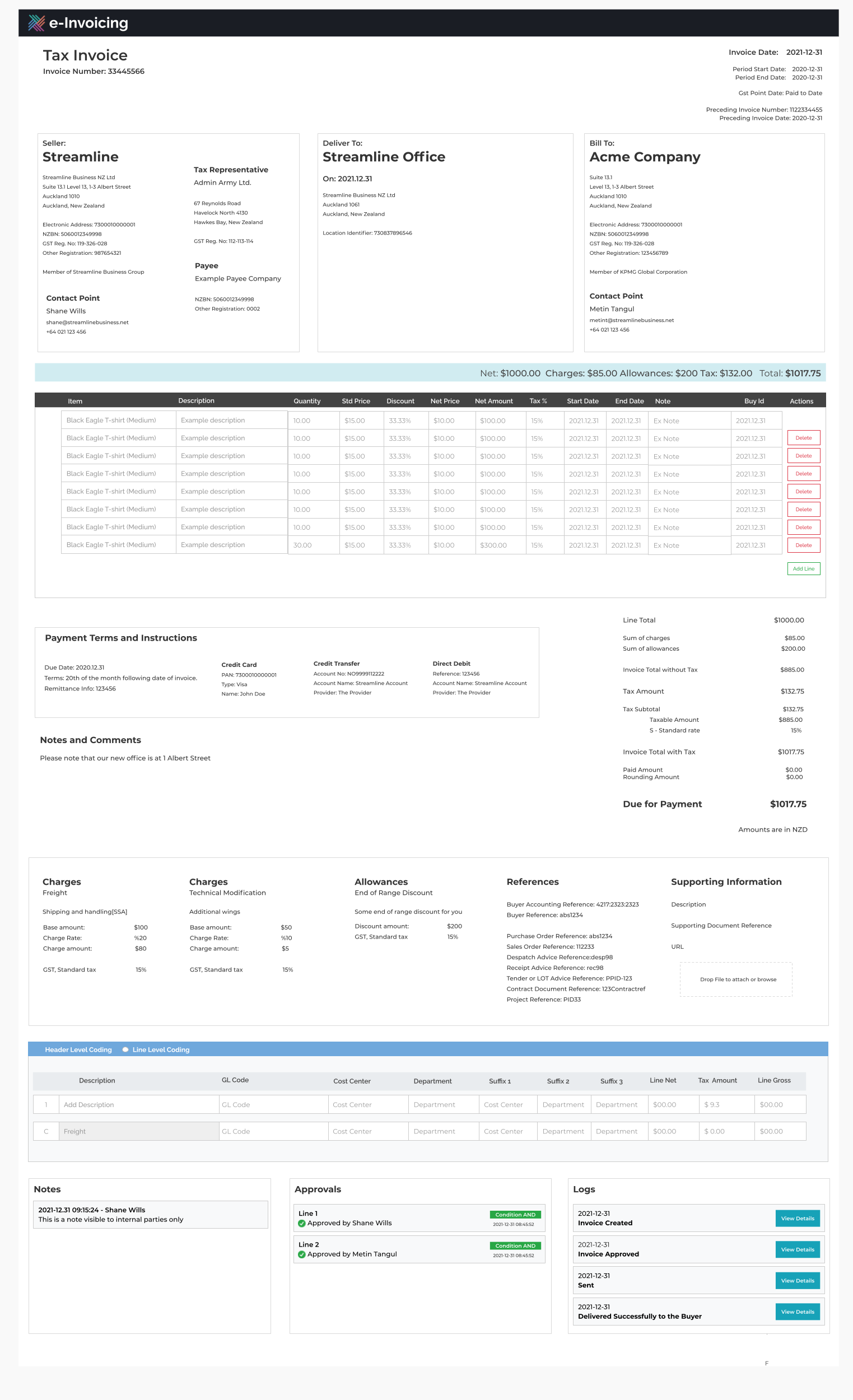 HTML Layer
HTML Layer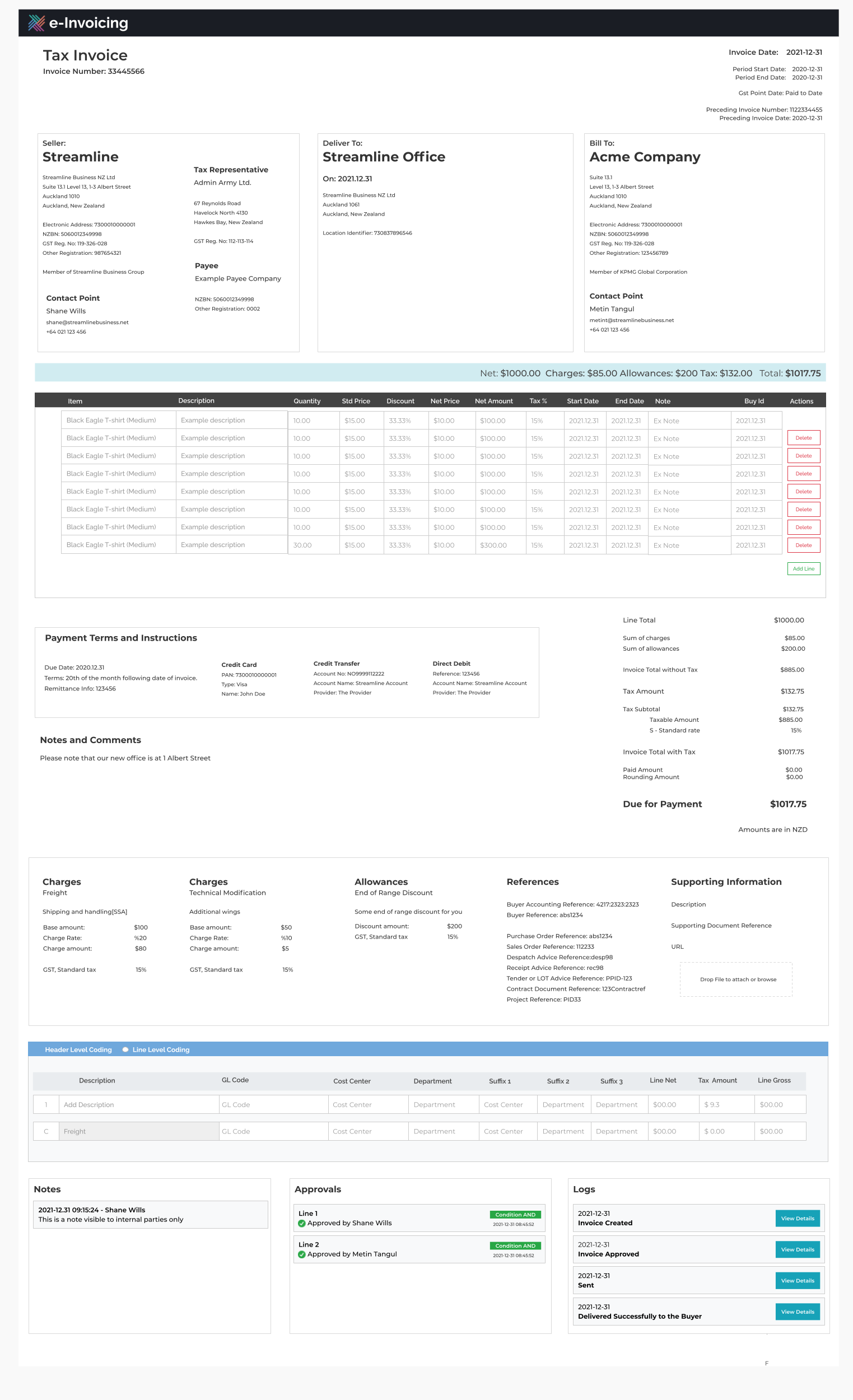 You are in Trusted Hands
eInvoicing draws on more than a decade of experience in business and finance processing solutions.

Learn more about eInvoicing